Future Forum Air 

on June 14, 2018

~ Together against dangerous dusts in production and buildings ~
Dust is a real and often underestimated problem. However, this invisible cause for many diseases has not yet received the necessary publicity to find solutions for air pollution control.

 
Practitioners from companies, physicians and scientists have joined forces for the 2018 Future Forum for the first time to tackle the subject of dust pollution.
Future Forum Air 2018 –

 

June 14, 2018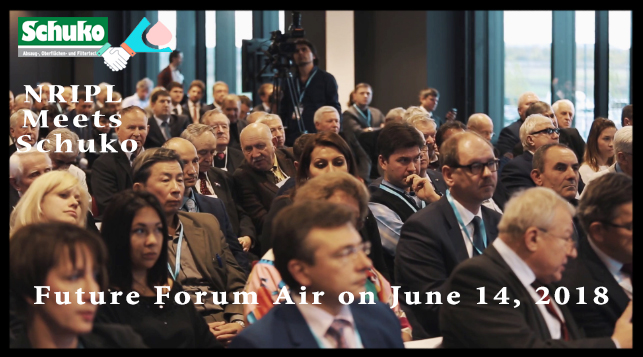 Program & Speaker 2018
The program of the Zukunftsforum Luft 2018 includes lectures from science and practice dealing with the subject of air pollution control. We are supported by politics and the media.
Already promised as a Speaker:
 

Dr. Michael Lübbersmann, District Administrator of the Osnabrück district

Frank Otte, urban bureau of the city of Osnabrück

Prof. Dr.-Ing. Jörg Hoffmann, University of Osnabrück,
Electrical measuring technology, process and analysis measuring technology
Prof. Dr. Andrea Lenschow, University of Osnabrück, Clean Air Policy

Dr. med. Ludwig Föcking, general practitioner, occupational medicine,
Phlebology / Vascular Surgery, Company Medical Center Velen
Dr.-Ing. Christof Asbach, Division Manager "Air Pollution & Filtration",
Institute for Energy and Environmental Technology (IUTA) eV Duisburg
Prof. Dr. Markus Große Ophoff, technical director and authorized representative of the DBU
Center for Environmental Communication
Dr. rer. nat. Ingo Hartmann – ETE EmTechEngineering GmbH, Leipzig

Dipl.-Ing. (FH) Physical.TMSc. Jörg Mertens Environmental Prot, Bremen Environmental Institute, Bremen
 Location:
Center for Environmental Communication
the German Federal Environmental Foundation GmbH
An der Bornau 2, 49090 Osnabrück
Website: http://www.zukunftsforum-luft.de/