Nirmitee Robotics (India) Pvt. Ltd. is the world's leading HVAC Air Duct Cleaning company. No matter how small or how complex your HVAC Air Duct is, we are equipped and experienced to handle all kinds HVAC Air Duct Cleaning. We service Offices, Hotels, Convention Centers, Hospitals, Train and Bus Coaches, Aircraft and specialize in Buildings that house Sensitive Equipment, like Data Centers and Operation Theaters. We use our patented Air Duct Inspection Robots to survey your HVAC Air Ducts, and then use a variety of our patented HVAC Duct Cleaning Robots to Scrub, Scrape, Vacuum, Clean and Sterilize your HVAC Air Ducts. With offices in India, Hong Kong, and Dubai, we serve customers around the world.
Browse through our website to see how we are using cutting edge technology to give you healthier indoor air quality, lower your energy bills, and protect your sensitive equipment from dust and heat.
If you are looking for the best HVAC Air Duct Cleaning service, look no further. Call us now or fill this form to schedule a free Air Duct Cleaning Consultation and Quote.
OUR TEAM
Nirmitee Robotics India Pvt. ltd. is run by a team of dedicated, and committed professionals who understand the HVAC Air Duct Cleaning business inside-out, and are at the forefront of driving innovation in the industry.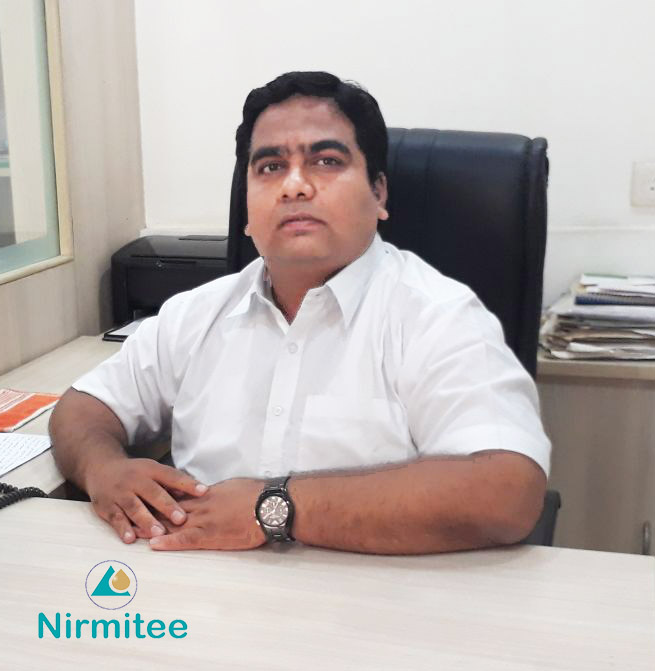 Jay Motghare
Director
Jay Motghare is a self-motivated entrepreneur and the brain behind Nirmitee Robotics. He spearheads the HVAC Air Duct Cleaning and resolution in critical working conditions like Server rooms, Hospital operation theaters, and Data center duct cleaning.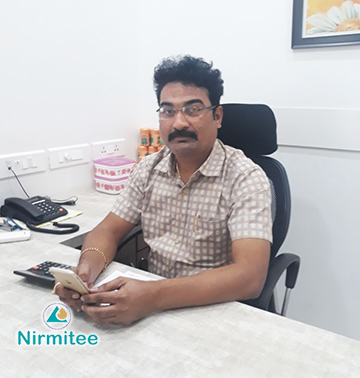 Kartik Shende
Director
Mr Kartik Shende is a true-blue industrialist, powerful decision maker, and astute businessman. He also heads the hugely successful Vithoba Industries.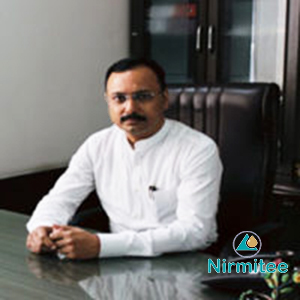 Rajesh Admane
Director
Mr Rajesh Admane, the soft-spoken business giant leads the Business Development. His focus is on operational excellence and growth. He is also the MD of ORAIPL (Ozone Research and Applications India Pvt Ltd)
2500
HVAC Air Ducts Cleaned
18523645
Savings on Energy Bills
WHAT OUR CLIENTS SAY
Even after upgrading our HVAC system, our Data Center was facing frequent equipment failure due to dust and uneven temperature. The guys at Nirmitee Robotics came down and showed us video proof how clogged our Air Ducts were. They sealed all the vents, and using their robots cleaned and sanitized our entire HVAC Air Duct system without any downtime. We are very happy with the results, and have incorporated twice an year Duct cleaning in our schedule.

Mr. John Yan
CEO, Tristar Web Solutions
Our hotel guests were complaining of bad odor in the rooms, and despite through cleaning and using air fresheners, the problem was not solved. When Nirmitee Robotics surveyed our HVAC Air Ducts using their video robots, they found dead rodents contaminating the air. In 3 days, they cleaned and sanitized our entire system, and now our guests can breathe fresh and cool air again. We highly recommend their services.
Martin Cliton
General Manager, Weston Hospitality
Our shipping company office is located in a heritage building, and our HVAC Ducting is very old. Last summer our cooling bills went through the roof. Our employees too started to report sick frequently. Nirmitee Robotics did an excellent job in systematically cleaning our entire HVAC Air Ducts by isolating them in segments. We did not have to close our office or move our staff during the cleaning. Now our cooling bills are down, and our employees sick leaves have fallen drastically.
Selina Roy
Managing Director