Before you embark upon taking on the air duct cleaning services from Nirmitee Robotics India Pvt Ltd, please read these common FAQ's that will help answer your questions about air duct cleaning robots, air duct inspection robots, air duct cleaning company, data center air duct cleaning, hospital air duct cleaning and office air duct cleaning.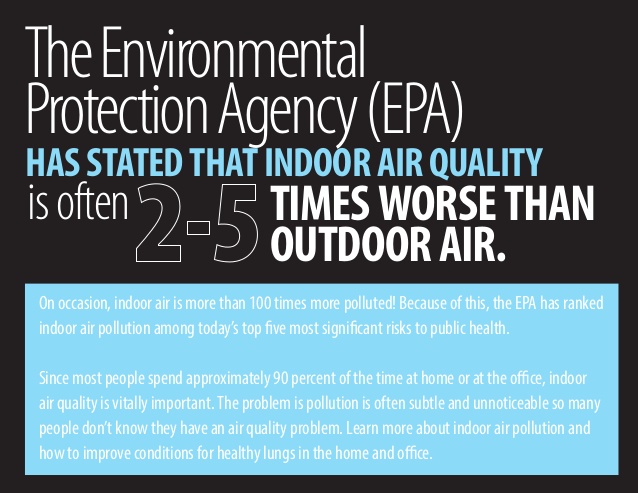 Why is it important to maintain clean HVAC air ducts?
The need for duct cleaning arises because during the operation of the HVAC system dirt, dust, debris, allergens and other particles build up in the air ducts over time which may adversely effect the indoor environment and the prolonged performance of your HVAC system.
How long will it take to clean my HVAC air duct system?
It typically takes a team of technicians around 2-8 days – based on the size and area of the ducting to be cleaned. We do a thorough job, so be rest assured, we will not hang around more than is required.
Click here to Get a Free Air Duct Cleaning Consultation & Quote
How often should I have my HVAC air duct system cleaned?
We recommend cleaning every one to two years. If someone in the household or the office space has asthma, allergies, or respiratory concerns, it can be more frequent. This is the red flag that you need to look out for – people with frequent allergies or viral cold and cough are direct indicators that your air ducts need the Nirmitee Robotics help.
Is the HVAC Air Duct cleaning the same in every place?
The short answer is, NO. Every major home, mall, office, hospital and public area is now serviced by HVAC Air Ducts that carry uniform air through out the building and maintains the temperature. Since there is no uniform code for the design of air ducts, all ducts are different from each other. Like any other machinery or installation, these HVAC Air Duct need regular and systematized cleaning. But this is a professionals job as the space inside these Air ducts is not enough for humans to crawl through. Hence the HVAC Air Duct Cleaning Robots, the HVAC Air Duct Inspection Robots are used for the same.
The method of handling a sensitive Operation theater air duct is totally different from that of managing a sensitive Data Centre air duct cleaning.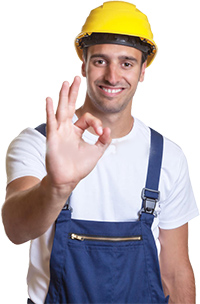 Will cleaning out my HVAC air duct system create a mess in my office and work 

area?
It is important to hire a company the will clean the "entire system". Nirmitee Robotics cleaning method is labor intensive, and each system is thoroughly cleaned and inspected prior to restarting your system. Because of this attention to detail, we have never had a problem with "dirt blowing out the vents" after a cleaning. There is no mess left on the completion of the job. We are a team working to see that the "dust we clear is not left behind for you to inhale again". That is the Nirmitee Robotics Guarantee.
How do you clean an HVAC air duct system?
For best results, Nirmitee Robotics prefers to employ the use of brushing and contact cleaning, whenever possible. The results are excellent and the cleaning methods we use will not damage components or negatively alter the integrity of a properly installed air duct system. You can see our personalized Robots in action here and you will know that this is a professional set-up and you are in safe hands.
Are there different methods of cleaning an HVAC air duct system?
The three most popular methods are vacuuming, rotary brushing and air sweeping. In addition to that Nirmitee Robotics does the specialized Ozone treatment to your ducts that keeps the air quality fresh and optimum for a long period of time.
Is HVAC duct cleaning worth it?
If you care about the health and safety of your family, friends, or building occupants, then YES! Duct cleaning services use specialized blowers, vacuums, and brushes to clean your system's air flow path. Not only does a duct cleaning ensure the indoor air quality of your home, it can help boost energy efficiency levels.
Click here to Get a Free Air Duct Cleaning Consultation & Quote
What is the Ozone Advantage that you offer?
Nirmitee Robotics HVAC Air Duct Cleaning System uses controlled injection Of Ozone after the cleaning of the duct is done. Ozone Is A Powerful Oxidant that removes Odour, Voc and even fungi by Oxidation. Thus oxygen in the fresh air is preserved. The air quality improves dramatically and so does the life of the intensive cleaning done for you.
Will the HVAC air duct cleaning reduce my energy bills?
Research by the U.S. Environmental Protection Agency has confirmed that HVAC air duct cleaning may allow systems to run more efficiently. Why is this the case? Air duct cleaning effectively removes debris from sensitive mechanical components. By investing in a Nirmitee Robotics HVAC Air Duct Cleaning, your system may be less likely to break down and use less energy to produce the same results. Get the most out of your ductwork and cut back on your energy usage by scheduling Nirmitee Robotics HVAC Duct Cleaning service every one to two years.
How do you know if your HVAC Air Duct system was cleaned properly?
The best way to determine if an HVAC system was effectively cleaned is to perform a visual inspection of the system before and after cleaning. The duct inspection robot should be able to allow you sufficient access to visually inspect the system.
How do I receive an estimate and schedule to have my HVAC Air Duct system cleaned?
Click here to Get a Free Air Duct Cleaning Consultation & Quote